There are a few lucky people who live their dreams and even fewer who actually believe they have a chance.
I was one of those few lucky ones to have seen a dream and lived it when I met none other than celeb
Chef Sanjeev Kapoor
!
Recently, I was invited to be a part of the media event for the launch of "
TheYellowChilli
by
Chef Sanjeev Kapoor
".
The most celebrated chef in the Indian culinary world, one of the first Indian chefs to host the longest running cooking television show; Khanakhazana, a renowned author of a number of bestselling cookbooks and recently bestowed with the Padma Shri Award; this man needs no introduction.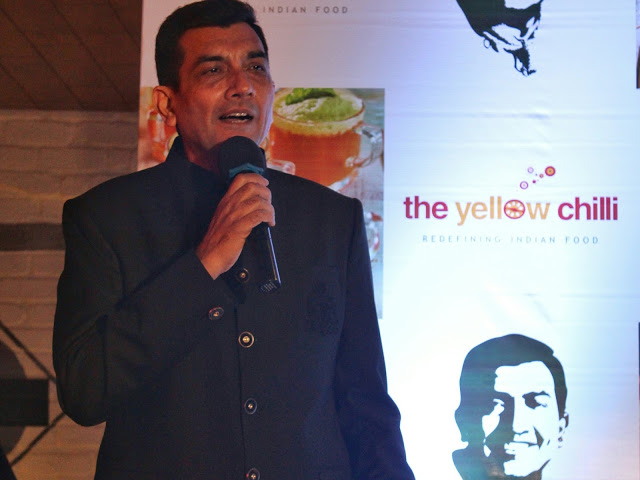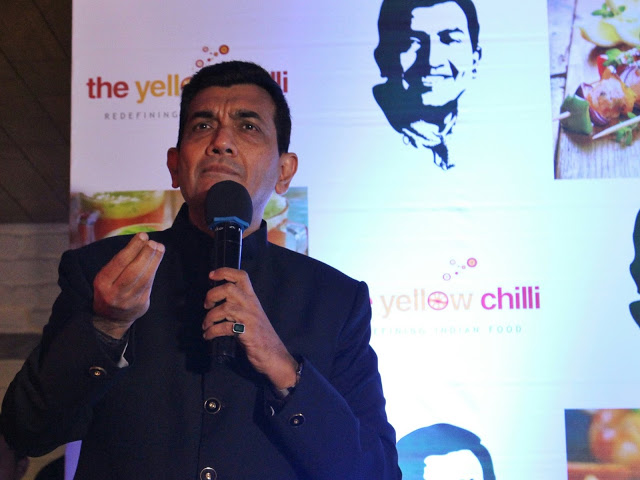 The respected chef is witty, humorous and surprised us with his live performance as he crooned his favourite Hindi songs.
The entertaining act was followed by cocktail and dinner.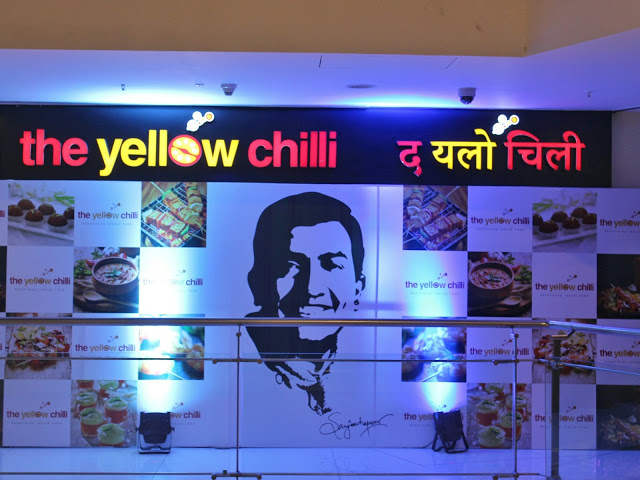 The Yellow Chilli is Mumbai's second outlet following on from the first in Powai. Located in the city's prime location next to Sena Bhavan, it is housed on the second floor of Star Mall, Dadar.
Ambiance:
As you enter the restaurant, one can see Mumbai's iconic skyline hand-painted across the walls. The spacious restaurant is well lit by street-styled lamps and can serve upto a hundred patrons at once. The Yellow Chilli, Dadar not only serves the bestselling dishes similar to its Powai outlet but also offers dishes which reflect the locality.
Food:
The menu echoes the regional specials; Solkadhi, Kokum Mojito, Kolambi Masala Curry&Mutton Rasa, listed down keeping in mind the majority of the Maharashtrian crowd.
While the menu highlights the Maharashtra specials, it also focuses on dishes from the North-West frontier; LallaMussa Dal, Dum Ghost Biryani, Mutton Bhuna & Firni.
These are a few of the dishes I tried and absolutely loved:
Batata Vada Bao: An attempt to provide an alternate to Mumbai's staple Pav, the fried spicy Vada teams up with the Steam Bao & garlic chutney. A fine balancing act of steamed baos and fried Vada, this was a small step towards a healthy bite.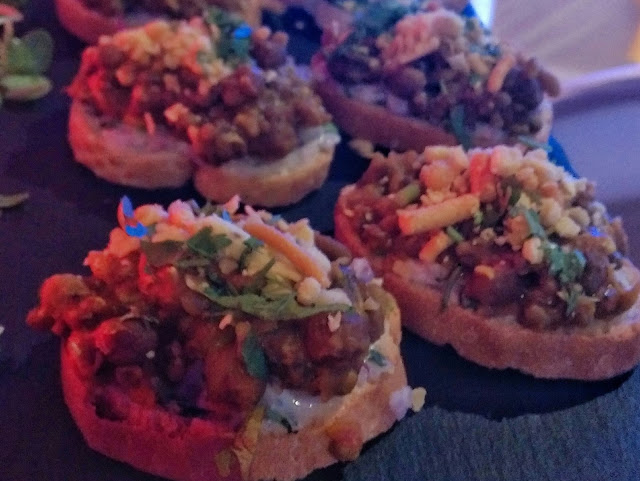 Misal Burschetta is an amalgamation of Italian and Amchi Mumbai street food. Misal slathered on garlicky bread and topped with coriander and farsan bits, this was the crowd favorite.
Indian Railway Tomato Soup is a direct tribute to the food served from the pantry of the railways. The Chef fondly remembers his train journey which inspired him to add this appetiser to the menu. Rich thick tomato soup served in a glass with a hint of basil and floating bits of toast would give you an experience found only on a rail journey, but in a more premium style.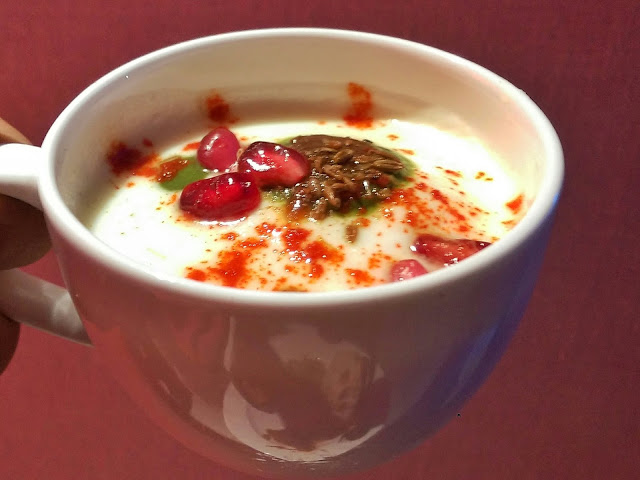 Dahi Bhalle was the star of the evening. Soft cushy bhalle doused in thick luscious dahi & topped with spicy tangy chutneys, chaat masala and pomegranate grains.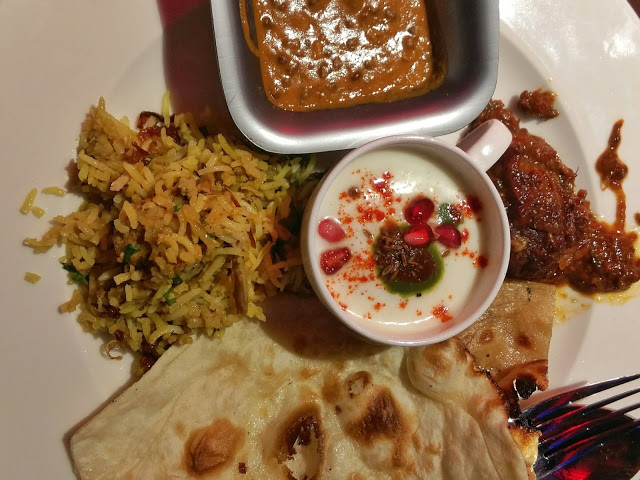 At first, I was unsure and had opted not to have the Laal Mussa Dal but with praises ringing around the tables I decided to give it a try. Creamy, rich and full of flavours, I'm glad I did not miss out on this. *TWS recommends
Mutton Bhuna was mild spiced gravy with tender mutton pieces; aromatic and redefining Indian spices from the Mughal era.
With all the desserts on offer, a sugar rush was inevitable.
Motichur Trifle served in a shot glass was motichur layered with rabdi and chopped nuts.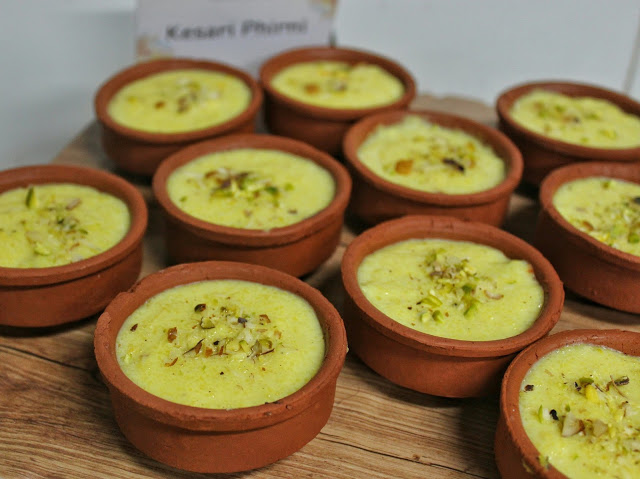 Firni was sweet and a sheer memorable dessert evoking pleasant Ramadan day memories. GajarHalwa was well balanced; just the right amount of sweet prepared with lots of ghee, uh love.
To judge the man would be a crime, but simply based on the food I had, The Yellow Chilli will taste rich success.
Until then,